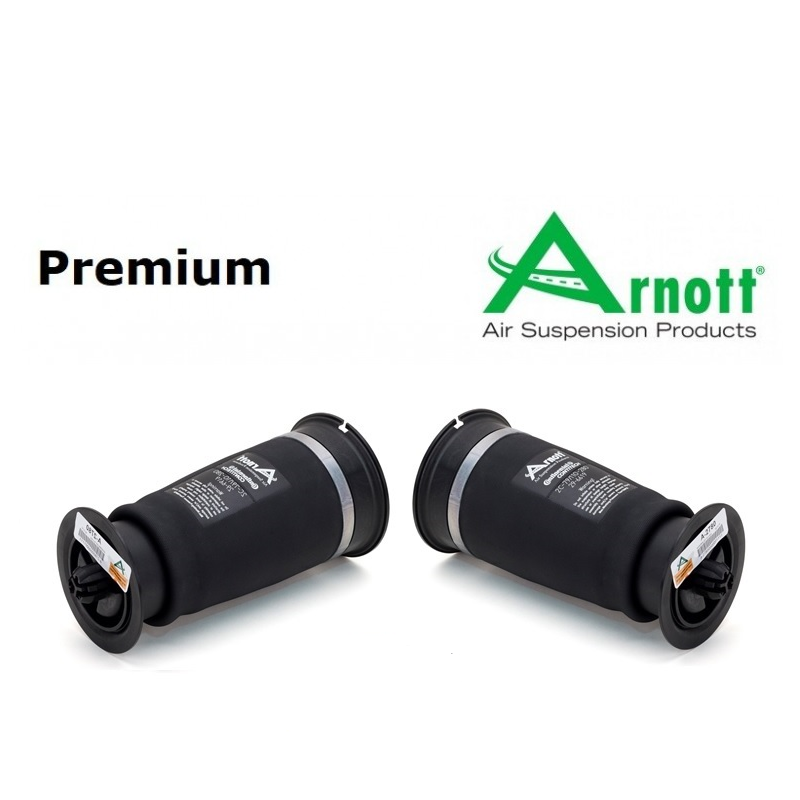  
Luftbälgar bak BMW F11 Arnott A-2780 (2-PACK)
Finns för omgående leverans från vårt lager i Stockholm
Arnott Rear Air Springs - 09-17 BMW 5 Series (F07, F11) - Left and Right
Viktigt information!
Luftfjädringen i din bil är avgörande för säkerhet och köregenskaper. Vi avråder från att köra omkring med bälgar av olika fabrikat och ålder.
Du som byter båda bälgarna själv, följ manualen noga och beakta även följande:
Tryck in luftslangen ca 2,5 cm i respektive bälg och dra sedan ut så att den låser fast. Den skall inte kunna dras ut med (måttlig) handkraft.
Se till att övre delen av bälgarna monteras i sina bajonett-fattningar. Bälgarna hänger litet löst även i fästet. När man sänker ner bilen, var MYCKET NOGA med att passa in så att nedre delen på bälgarna går ner i avsett fäste och låser. Se bild 6 i monteringsanvisningen!
Luftbälgar BMW F11, tips från autopower.se klicka här
En video från Markus Barsk: How to change air suspension bmw F10 bmw F11
En video från Janko Lind: Replacing rear Air Suspension on a BMW 520d X-drive F11
Description:
PDF Installation Manual (English)
Installation Manual (w/Google Translate)
Arnott's new air spring for the rear of the 2010-2017 BMW 5 Series Wagon/Touring (F11) and Gran Turismo Crossover (F07) features a Firestone air spring bladder, heavy-duty crimping rings and high impact plastic resin top and bottom piston. Arnott's New Rear Air Spring fits either the Left or Right side. The air spring is assembled and tested in the EU. Arnott recommends replacing Air Springs in pairs. This air spring will replace air springs on vehicles with and without Sport Suspension.
PLEASE NOTE: This product is Not Applicable for BMW's with Integral Active Steering
Features:
New Continental Contitech Air Spring Bladder
Heavy-Duty Crimping Rings
Fits Left or Right Side
4mm Quick Connect Airline Fitting
| | |
| --- | --- |
| Part Number | A-2780 |
| EAN Code | 0815710013338 |
| Product Type | Air Spring |
| Vehicle Fits | 2010-2017 BMW 5 Series (F07 & F11 Grand Tourismo & Wagon) |
| Vehicle Location | Rear |
| OEM Numbers | 37106781843, 37106781844, 37106784379, 37106784381, 37106781827, 37106781828, 37106784378, 37106784380 |
| Dimensions | 28x16,5x17 cm |
| Weight | 1,50 kg |
Google recensioner